Following the announcement from the WMSC of the 2023 F1 calendar, Formula 1 can confirm that the Las Vegas GP, the most anticipated Grand Prix in motorsports history, is scheduled to take place the week before Thanksgiving on November 18, 2023. With a historic 10 p.m. PT 'lights out' start on Saturday night, F1's new flagship Grand Prix is set to dominate the sports and entertainment capital of the world for four days and nights on a scale never seen before and cement the Las Vegas Grand Prix as the standout event on the sport's global calendar in 2023 and beyond.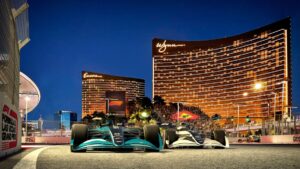 Taking place at night against the iconic Las Vegas backdrop, the track will see drivers reach jaw-dropping speeds of over 210mph (340kph) as they race around some of the world's most iconic landmarks, hotels and casinos on the legendary Las Vegas Strip. A star-studded opening ceremony, featuring music acts and staple Las Vegas entertainment, will take place on Wednesday, November 15, unveiling the spectacular new multi-use Paddock Building and signal the start of the Las Vegas Grand Prix week – which will see unprecedented levels of F1 activity and events, with Practice on Thursday, November 16 and Qualifying on Friday, November 17, ahead of the Saturday night race.
Since opening its pre-registration ticketing portal (www.f1lasvegasgp.com) late August, the Formula 1 Las Vegas Grand Prix has had extraordinary demand, solidifying the event as the must-have ticket for 2023. Upon signup, fans were asked to donate a lucky $7.77 to the Las Vegas Grand Prix Foundation. Together with local hunger relief organizations including Three Square Food Bank and The Just One Project, Las Vegas Grand Prix Foundation will provide more than one million free meals to the local Las Vegas community, with additional projects aimed at fighting food insecurity.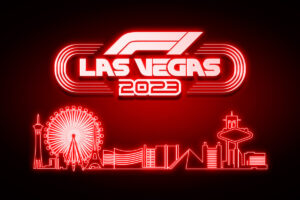 Stefano Domenicali, President and CEO of Formula 1: "The Las Vegas Grand Prix is going to take F1 race weekends to the next level. Staging a Grand Prix in the sports and entertainment capital of the world has allowed us to plan a truly spectacular celebration that has never been seen in our sport before, in the greatest arena on earth. The entire city is buzzing with excitement for next year's race. We are truly overwhelmed by the response on our pre-registration portal and the donations received. We have far surpassed our goal of providing over one million meals to the local community. Our fans simply don't want to miss this event. It is clear the Las Vegas Grand Prix will be THE must-have ticket for 2023."